#{title}#{text}
#{title}#{text}
#{title}#{text}
#{title}#{text}
#{title}#{text}
0
added to delivery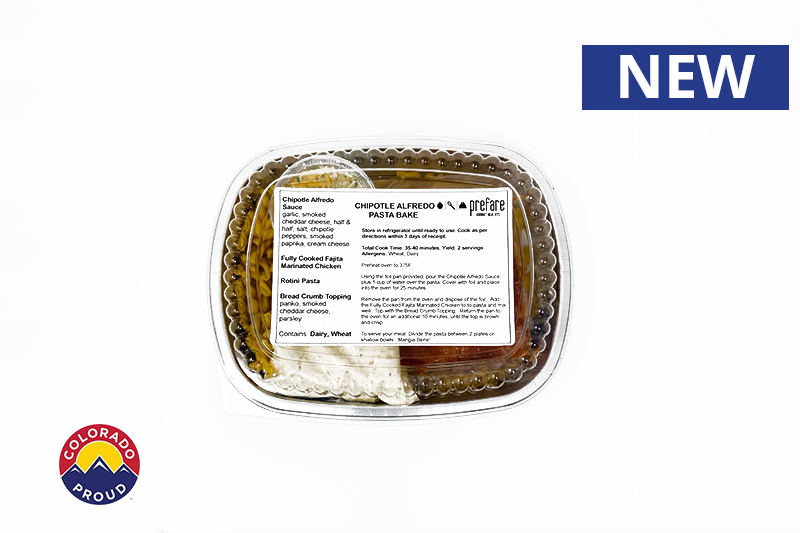 Prefare - Chipotle Chicken Alfredo Bake
$12.99
2 Servings
A unique fusion dish with minimal mess
This unique fusion dish comes ready to bake in an aluminum tray for minimal clean-up! The dish features marinated and diced fully cooked chicken breast along with rotini pasta, chipotle alfredo sauce, and cheesy breadcrumbs for that added crunch. Simply combine and pop in the oven for a hearty and satisfying meal.
Cooking time: 35 minutes. Suggested servings: 2
Instructions:
Preheat oven to 375F.

Using the foil pan provided, pour the Chipotle Alfredo Sauce, plus 1 cup of water over the pasta. Cover with foil and place into the oven for 25 minutes.
Remove the pan from the oven and dispose of the foil. Add the Fully Cooked Fajita Marinated Chicken to the pasta and mix well. Top with the Bread Crumb Topping. Return the pan to the oven for an additional 10 minutes, until the top is brown and crisp.

To serve your meal: Divide the pasta between 2 plates or shallow bowls. Mangia Bene!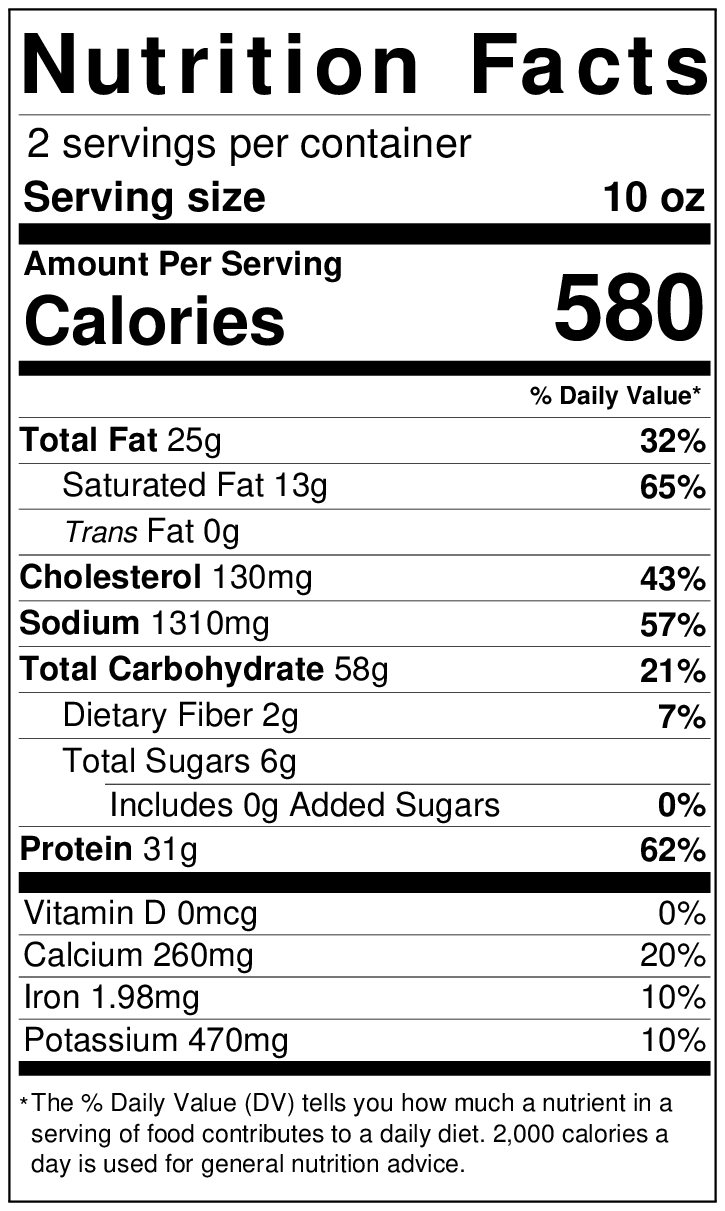 Ingredients: Fajita chicken: chicken (up to 15% solution), water, canola oil, chorizo seasoning (salt, spices (including pepper and oregano), paprika, dehydrated garlic, natural flavoring (spice extractive), May contain up to 2% silicon dioxide to prevent caking)
Pasta: semolina (wheat), durum wheat flour, vitamin b3 (niacin), iron (ferrous sulfate), vitamin b1 (thiamine mononitrate), vitamin b2 (riboflavin), folic acid
Sauce: garlic, smoked cheddar, milk, cream, contains less than 1% of: sodium citrate, salt, chipotle peppers, water, distilled vinegar, sugar, salt, contains 2 or less of tomato paste, artificial smoke flavor, xanthan gum, onion garlic, smoked paprika, pasteurized milk and cream, cheese culture, salt, guar gum, carob bean gum, xanthan gum
Breadcrumb topping: panko bread crumbs, smoked cheddar, dried parsley
Customers also added these items