#{title}#{text}
#{title}#{text}
#{title}#{text}
#{title}#{text}
#{title}#{text}
0
added to delivery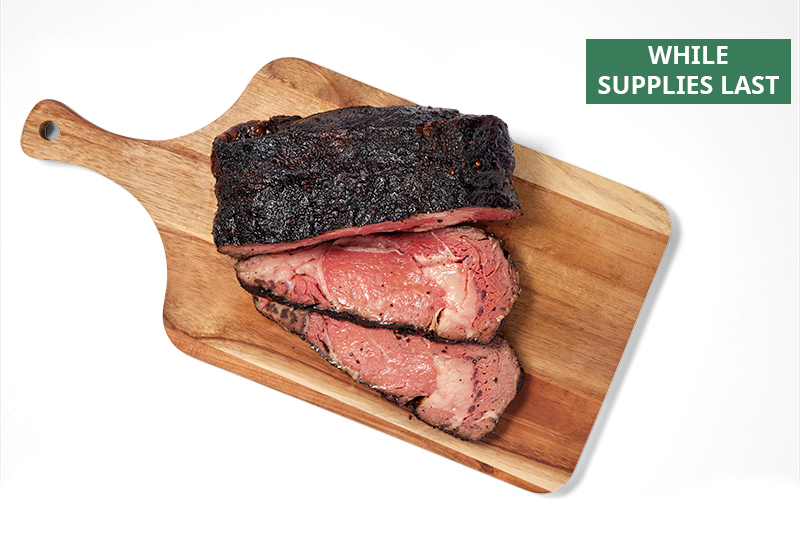 Brunson Meat Co - Prime Rib
$129.99
3.5 - 4 lbs.
Order Yours TODAY!
Delivered December 18 - 22
This is a 3.5 - 4.0 pound boneless Prime Rib that has been pre-seasoned and cooked to a perfect medium rare. Reheating this Prime Rib for your holiday meal is easy, with instructions available both on our website and on the packaging. We are positive this will be one of the best Prime Rib roasts you've had and will keep your family begging for more.

We only have a limited number of Prime Ribs available so order TODAY to reserve yours. Deliveries will occur on your regularly scheduled delivery day December 18 - 22. Billing will occur the day following your delivery, for this week.
Preparation Steps: **For medium rare**




Let Prime Rib sit at room temperature for three hours


Pre heat oven to 200°


Place Prime Rib on baking sheet or other oven safe dish


Bake at 200° oven for one hour and 30 minutes



Remove Prime Rib from oven and c

over with tinfoil to keep heat in



Reset oven to 450°


Once the oven is at 450°, remove tin foil and put Prime Rib back into oven for 10 to 12 minutes


Remove from oven and let rest for 10 minutes slice and enjoy


Customers also added these items