#{title}#{text}
#{title}#{text}
#{title}#{text}
#{title}#{text}
#{title}#{text}
0
added to delivery
Talbott Farms Iced Tea - Peach
$3.99
HG
While Supplies Last!
Palisade Peaches + Tea in One!
Talbott Farms' peaches grow at a high altitude of 4,800 feet above sea level and receive an abundance of elevation enhanced sunshine. Cool arid nights and warm long days contribute to the exceptional flavor of their golden fruit. Their fruit is picked when it is tree ripe to ensure the "always sweet and juicy" taste of our Palisade Peaches.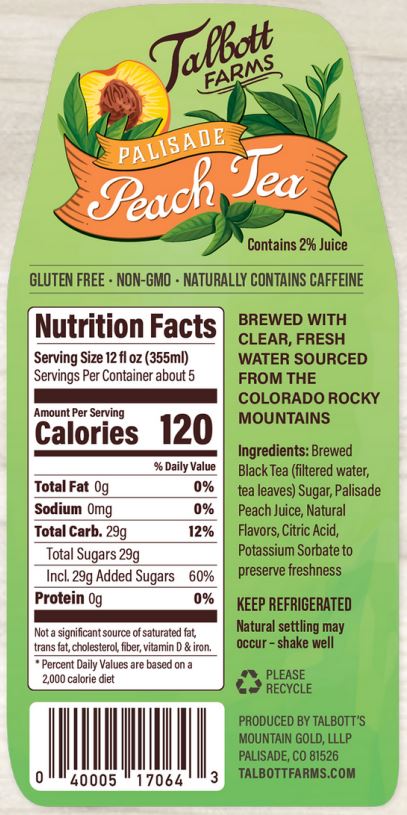 Customers also added these items