#{title}#{text}
#{title}#{text}
#{title}#{text}
#{title}#{text}
#{title}#{text}
0
added to delivery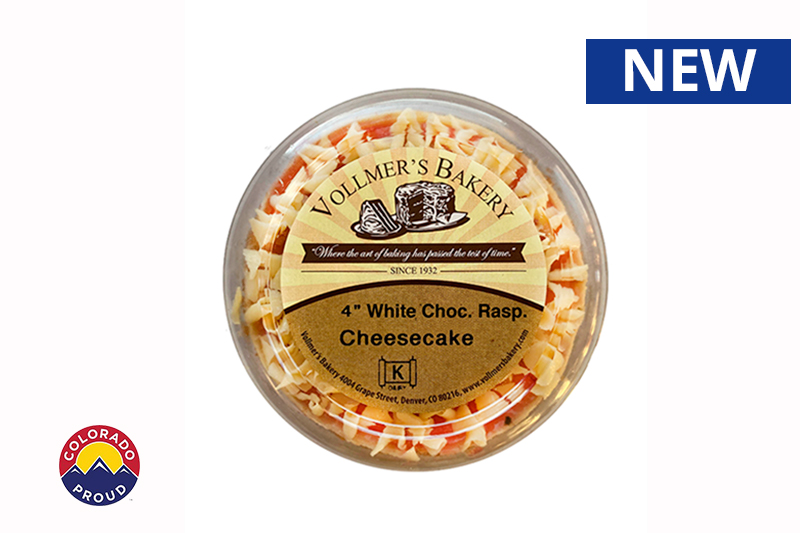 Vollmer's Mini Cheesecake - White Chocolate Raspberry
$7.99
2 Servings
Available December 1st
Vollmer's plain cheesecake packed with white chocolate morsels in a graham crust, topped with raspberry filling & garnished with white chocolate shavings.
Vollmer's Cheesecake Factory and Bakery provides the finest quality dessert products with a popular European-style taste that customers request by name. Vollmer's products offer a unique style and taste that originate from proven Old World formulas. They have perfected their processes continuously since the first quality baked items were sold in 1932. They use only the best all-natural ingredients for their gourmet products.
Vollmer's products are nurtured under the watchful eyes of experienced bakers and pastry chefs throughout the entire process. Vollmer's exquisitely made desserts are the paragon of excellence. Each delectable item begins with its own unique recipe. Vollmer's does not add flavoring to a stock formula to arrive at this level of quality, natural taste and flavor. Many of their gourmet products are based on old family recipes that maintain popular customer appeal today. All baking is rendered to perfection on the premises, in Denver CO, from scratch using state-of-the-art production equipment.

INGREDIENTS: Cream Cheese (pasteurized milk and cream, cheese culture, salt, stabilizers (carob bean gum and/or guar gum and/or xanthan gum)), Granulated Sugar, Graham Crust (wheat flour, whole wheat flour, soybean oil, sugar, molasses, salt, dextrose, sodium bicarbonate, honey), Eggs, Unsalted Butter, Water, White Chocolate Shavings (sugar, cocoa butter, whole milk powder, whey powder, lactose, soya lecithin, vanilla powder), White chocolate chips, Red Sweetened Raspberries, Brown Sugar (sugar, cane syrups), Instant Starch, Ground Cinnamon, Butter Emulsion (water, cottonseed oil, tragacanth gum, citric acid, sodium benzoate, vitamin E), Vanilla Extract, Lemon Flavor
CONTAINS: Egg, Milk, Soy, Wheat
Customers also added these items