#{title}#{text}
#{title}#{text}
#{title}#{text}
#{title}#{text}
#{title}#{text}
0
added to delivery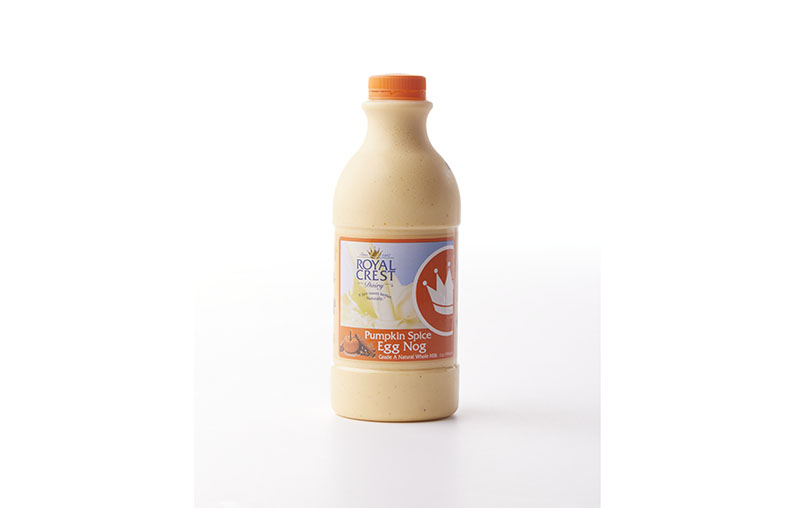 Pumpkin Spice Egg Nog (QT)
$4.49
QT
Pumkin Spice and Egg Nog Nice
Royal Crest Pumpkin Spice Egg Nog is the pride of the Dairy. We've been told that we make the finest egg nog in the country, so we decided to add a rich blend of pumpkin and spices for the perfect fall treat. Try this added to your morning coffee, or as an additional to pancakes or french toast.

Ingredients: Milk, cream, pumpkin eggnog base (corn syrup, pasteurized egg yolks, pumpkin puree, sugar dextrose, natural flavor, spice, annatto & turmeric extractives (color), salt), sugar, skim milk powder, whey powder, eggnog stabilizer (dextrose, sugar, guar gum, carrageenan, mono and diglycerides.)

Contains: Egg, milk.
Customers also added these items