#{title}#{text}
#{title}#{text}
#{title}#{text}
#{title}#{text}
#{title}#{text}
0
added to delivery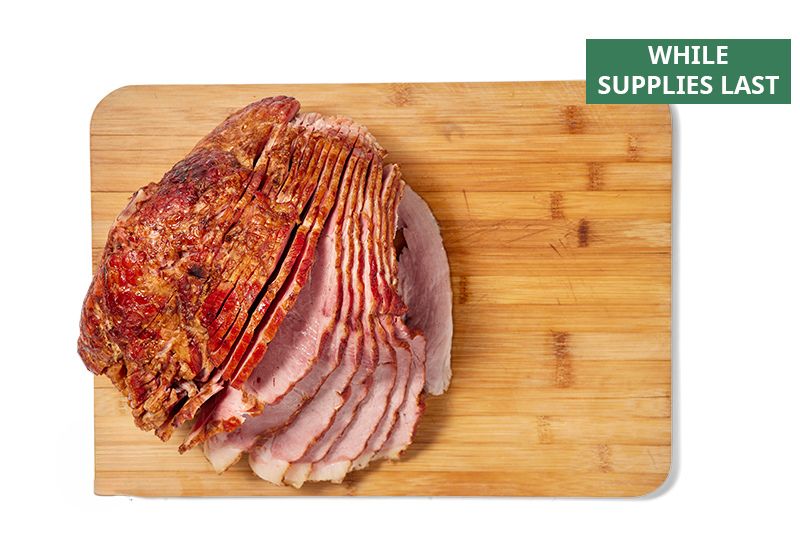 Brunson Meat Co - Spiral Cut Ham
$89.99
7 - 9 lbs
Order Yours TODAY!
Delivered December 18 - 22
This bone-in, spiral cut, ham is 8 - 10 lbs, locally sourced, and sure to please the entire family. This ham has been glazed with sugar, brown sugar, honey granules, and spices. It is then applewood smoked to perfection.

We only have a limited number of hams available so order TODAY to reserve yours. Deliveries will occur on your regularly scheduled delivery day the week of December 18 - 22. Billing will occur the day following your delivery, for this week.
Cooking Instructions:
1. Preheat oven to 350 degrees
2. Place ham on cooking sheet and put in oven for 1 hour 20 minutes to 1 hour 50 minutes or to an internal temperature of 140 degrees.
3. Enjoy!!
Customers also added these items