#{title}#{text}
#{title}#{text}
#{title}#{text}
#{title}#{text}
#{title}#{text}
0
added to delivery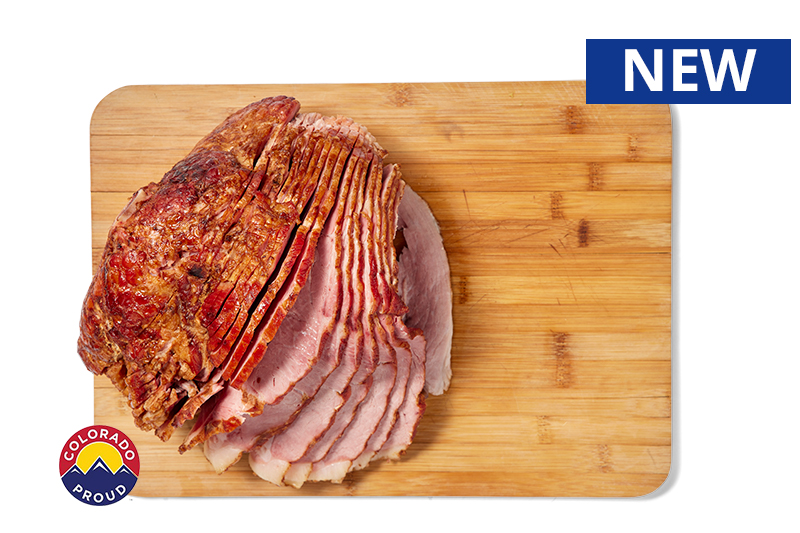 River Bear - Holiday Ham
$89.99
8 - 11 lbs.
Order Today to Reserve your Holiday Ham!
Delivered December 20 - 24
We are beyond excited to announce the return of River Bear Holiday Ham! We took what you loved about last years ham, along with your feedback, and created the PERFECT ham for your holiday season. This bone-in, spiral cut, holiday ham is 8 - 10 lbs, locally sourced, and sure to please the entire family. This holiday ham has been glazed with sugar, brown sugar, honey granules, and spices. It is then applewood smoked to perfection.

We only have a limited number of hams available so order TODAY to reserve yours. Deliveries will occur on your regularly scheduled delivery day December 20 - 24. Billing will occur the day following your delivery, for this week.

River Bear American Meats' owner Justin Brunson's passion for quality ingredients and longstanding commitment to ethically produced meats comes form his background as one of Denver's most impressive and innovative chefs. The meat sourced for River Bear is as close to Denver as he can find it and comes from five small and family-owned farms. All of their pork is antibiotic-free, hormone-free, independently certified humane, and made with no junk or fillers. Just the family farm-raised, hand-trimmed good stuff.
Customers also added these items