#{title}#{text}
#{title}#{text}
#{title}#{text}
#{title}#{text}
#{title}#{text}
This 4 cheese pizza kit is locally made and includes an artisan pizza dough, Prefare's tasty tomato herb sauce, and a signature blend of shredded mozzarella, provolone, romano and parmesan cheeses. What sets this pizza aside from any other cheese pizza is the Prefare's very own Basil Pesto drizzle! Drizzle over your finished pizza for even more flavor! This kit includes everything you need to make a medium, freshly baked pizza and makes 2-3 servings.
Directions:
Total cook time: 16 minutes
Total active time: 45 minutes
Yields: 3 servings
You Need: sheet tray, flour, rolling pin or similar, spoon, knife
Remove the pizza dough from the bag and let it come to room temperature. (~ 15 to 20 minutes).
Oven Baking Instructions:
Place the oven rack on the bottom level of oven. Begin to preheat the oven to 400F.
Use 2 tablespoons of flour to dust counter top, rolling pin, and hands with flour. Place dough on floured countertop and roll out to be 12-14 inches wide (in diameter). If dough stretches back, let it rest for a few minutes then continuing rolling. This should be a medium sized pizza. Use 1-2 tablespoons of flour to dust a large (ideally thin) sheet tray. Place the rolled out dough onto the prepared sheet tray.
To assemble the pizza, spread the Tomato Sauce into the middle of the rolled-out dough and spread out evenly leaving a ¼ inch from the edge. Sprinkle on the cheese blend. (Optional: For an airier crust, let the finished pizza sit at room temperature for another 15 minutes prior to baking).
Bake until the crust is golden brown and the cheese is melted (~16-20 minutes). Slice the pizza after cooled for two minutes. Drizzle with the Basil Pesto Oil as desired then serve.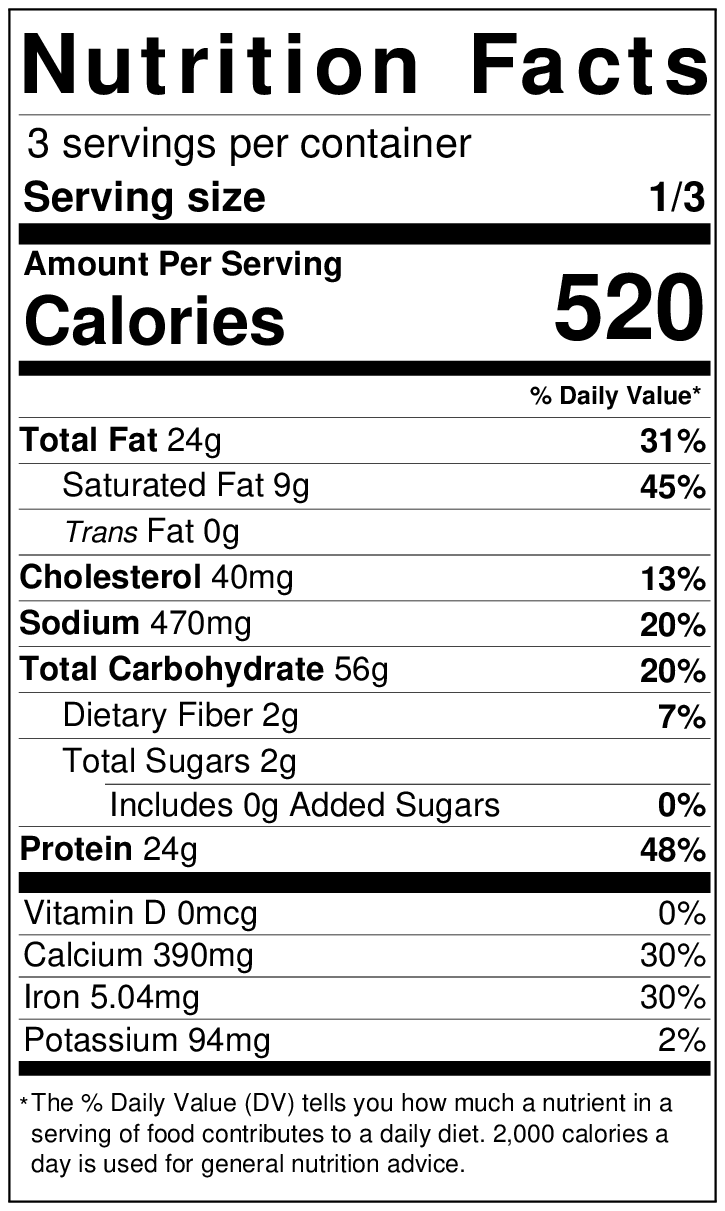 Ingredients:
Pizza dough: flour, water, yeast, olive oil, salt (This is a slow rising, preservative free dough. Speckles of yeast are natural and may appear once thawed
Tomato sauce: ground tomatoes, olive oil, herbs, garlic, lemon juice, honey, salt
Four cheese blend: mozzarella, provolone, romano, and parmesan cheeses
Basil pesto oil: basil, spinach, garlic, lemon juice, olive and canola oils, salt, pepper
Contains: dairy, wheat
Customers also added these items